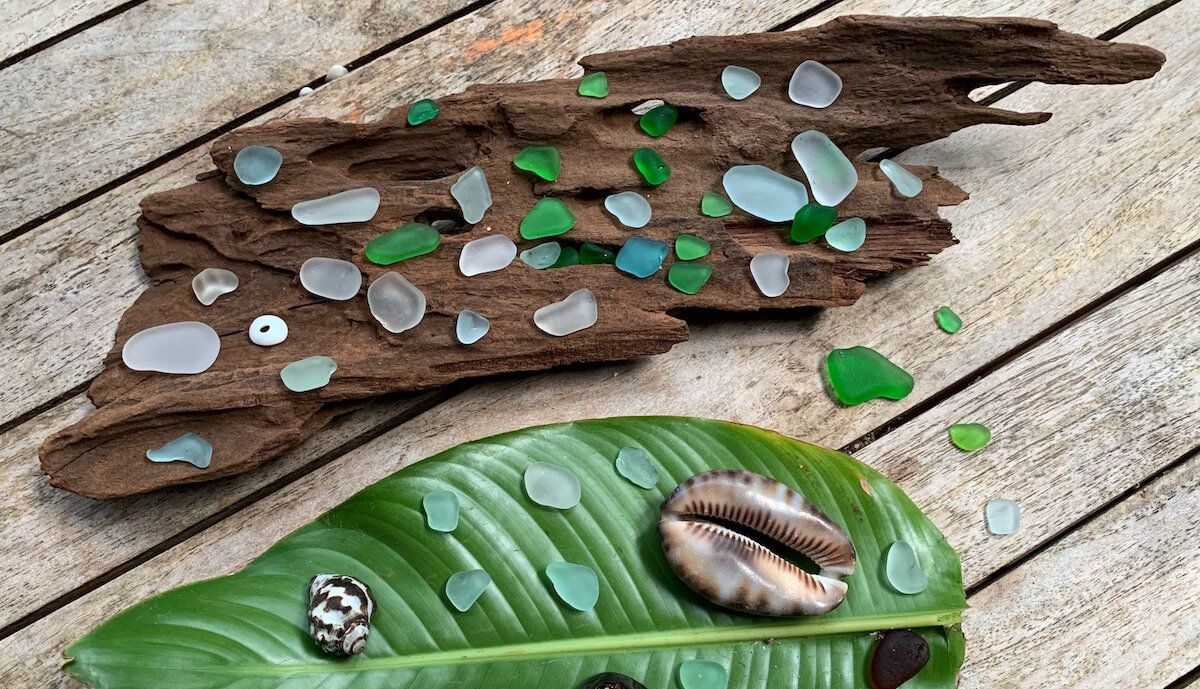 There is no shortage of pre-booked things to do on the North Shore. There are shark and whale watching tours, bike rentals, surf lessons, zip lining excursions, farm visits, horseback rides, and much more. But one of the most enjoyable activities for visitors doesn't cost a thing – beachcombing. The same swells that make this neck of the island a hot spot for wave watching, bring an onslaught of treasures to our sands. On any given day (especially in the winter) beachcombers may come across seashells, seaglass, fishing floats and sinkers, driftwood, and all sorts of goodies that are ready for display back home on the mainland. That said, the popularity of this activity can make finding those nautical gems a challenge. To make sure you don't get skunked on your treasure hunt, follow our guide to the best beachcombing spots on the North Shore.
Top Four Places to Beachcomb for Treasures on the North Shore of Oahu
---
Waialua's Hidden Beaches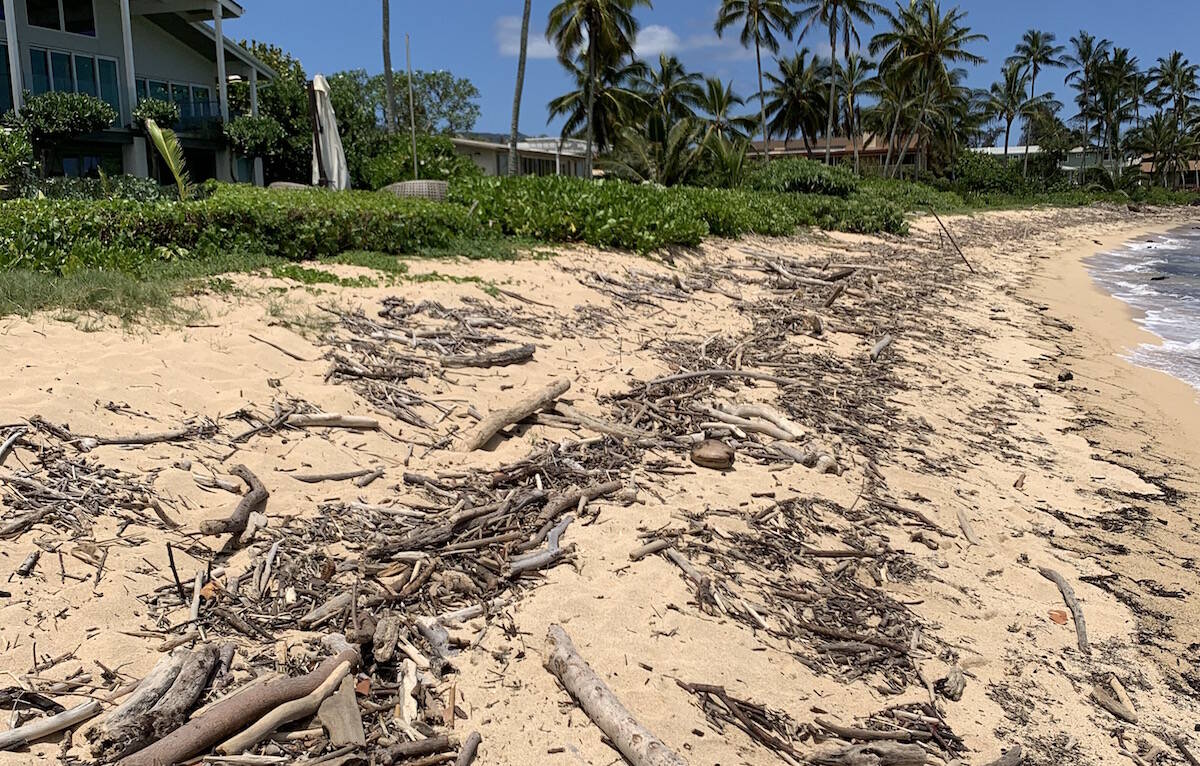 Hidden by the Waialua residential community is a run of small and discrete beaches (with public access) including ʻĀweoweo Beach Park and Dole Private Beach Park, followed by a stretch of open sand that reaches all the way over to Paukauila Stream. The waves and current drag hoards of wares on to its shore. The entire expanse is riddled with sea-polished driftwood that will look amazing in and outside of your home. The beaches here also contain items like lost fins, goggles, fishing gear, and other salted things that can be repurposed for your ohana's arts and crafts projects.
Eastern Sunset to Kaunala Beach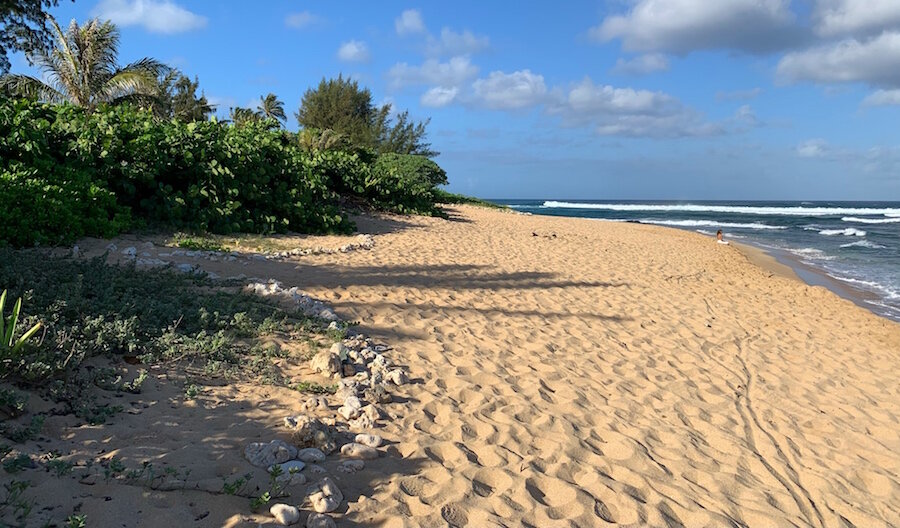 To the east of Sunset Beach is another belt of sand that when followed will allow beachcombers to discover a bounty of sea gems. Begin your search at the beach entry of Kahauola Street, then walk east. In addition to coral, seaglass, and puka shells, those who check where the sand meets reef will find cowrie shells that are endemic to Hawaii. Walk all the way until you reach Kaunala Gulch, which as we mentioned in our North Shore biking guide is a hidden gem in itself.
Kaiaka Bay
This certainly isn't the prettiest of oceanfront spots on the North Shore. If you lay down a towel it'll be caked in mud and even a little grime. Debris is corralled by the outer ocean currents and funneled into this bay, but among this debris is a lot of seaglass – and they are fairly large pieces. On a good day you'll find smoothed-out bottle tops and bottoms that make for great display pieces. There is also a lot of large driftwood here, begging to be rescued and placed in a yard or garden. Given that there is no swimming permitted here (not that you would want to), there is nary a soul to be found walking along the brown sands. Therefore, you can arrive for beach-picking at any time of the day. It takes some effort to get here, as you'll need to walk west through Kaiaka Bay Beach Park and descend over volcanic rock into the bay. Wear appropriate footwear and bring a friend to help with the climb. Alternatively, you can access the hidden beach which is found off of Cane Haul Road, adjacent to Haleiwa Elementary School, but there is no designated parking. A bike would be better. Kaiaka Bay beachcombing isn't for everyone, but hardcore beachbombers will dig it!
Ke Iki Beach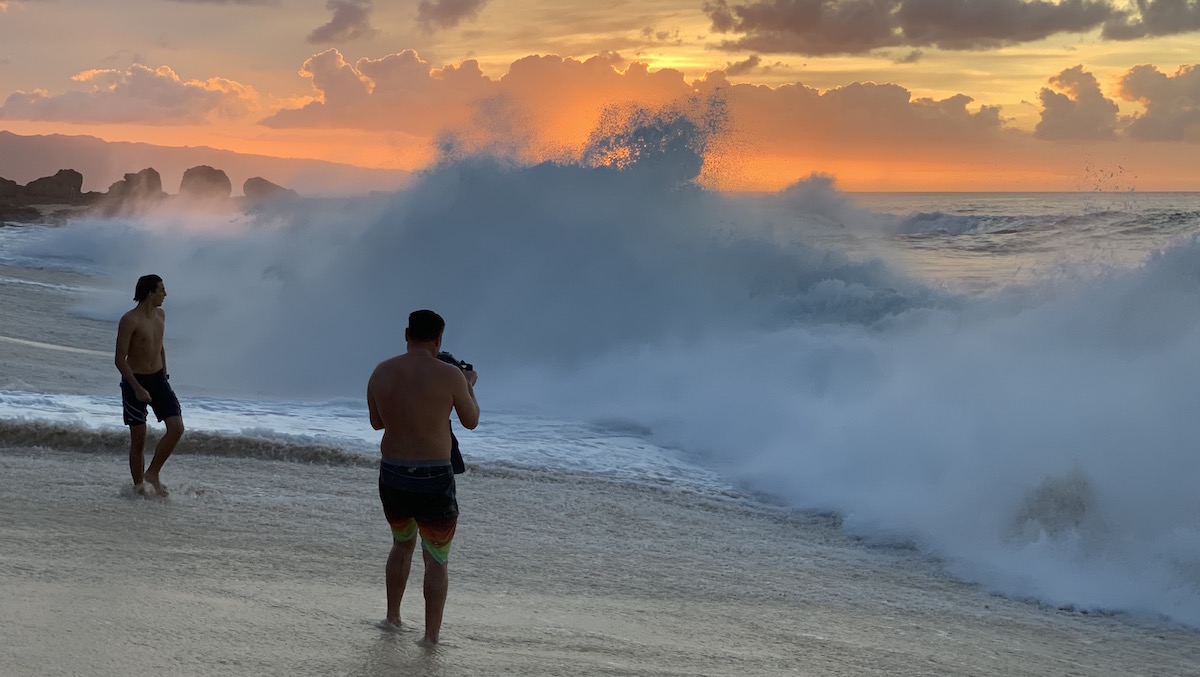 This is where the magic happens. In fact, beachcombing enthusiasts have become guests at Ke Iki Beach Bungalows because they had heard that our beachfront offers some of the best treasure hunting on the island.
For starters, Ke Iki is one of the only places on Oahu where elusive Hawaiian sunrise shells come to shore. They are rare, but if you have any hope of finding them without strapping on scuba gear this is where to be. You are, however, guaranteed to find puka shells and funky shaped coral. You will also uncover silky seaglass so numerable that you could fill a coconut shell in one studious morning. The only caveat, is that you need to begin your hunt at the break of dawn. It is not uncommon to spy flashlights and headlamps illuminating the shore at 5:30 AM. You can see why staying with us is a huge competitive advantage!
---
Aloha & Happy Hunting Ohana!