Most of us mortals don't ride giants. We prefer to witness massive mounds of saltwater form and detonate from the safety of the shore. Yes indeed, it is a site to behold which is why people from all over the world flock to the North Shore of Oahu. Sure, the food is great. The boutique shops and galleries are delightful. The people are friendly, and the weather is impeccable (even when raining). But in the end, it's all about the waves. That said, the seven mile miracle can be fickle and not all reef breaks and sandbars are created equally. To help with your plans to watch and photograph these natural wonders we have laid out the best spots to visit, and more importantly, where to stay.
Top 3 Places to Experience Big Waves on the Legendary North Shore of Oahu
---
Banzai Pipeline, Ehukai Beach Park
When: November to March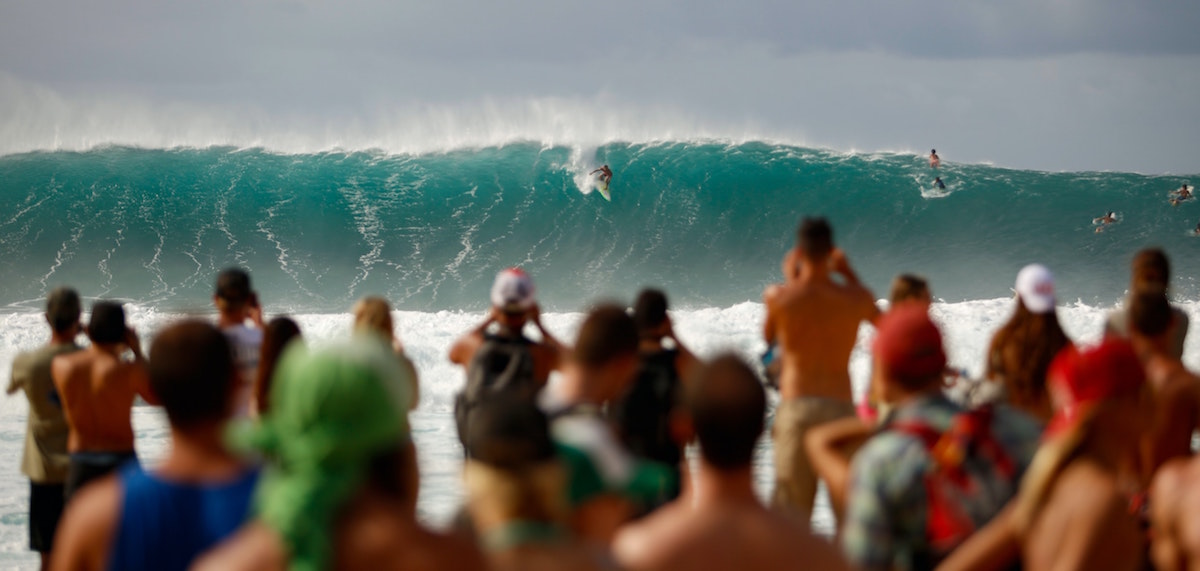 This comes as no surprise. Banzai Pipeline at Ehukai Beach Park is the most famous and infamous wave on the planet. It's where pro-surfers are made and broken, where legends are defined, and where professional photographers go to score magazine cover worthy shots. Tour operators in Waikiki use it lure visitors on to their shuttle buses, but far too often the payoff doesn't justify the 1-hour long ride from the south shore. Ultimately Pipeline is at the mercy of Mother Nature, which is why you should stay on the North Shore versus town. That way you can wake up and simply head over to Ehukai to join the morning wave-check ritual with the locals. Banzai Pipeline is a 3-minute drive, or better yet a 5-minute bike ride from Ke Iki Beach Bungalows.
Waimea Bay
When: December to February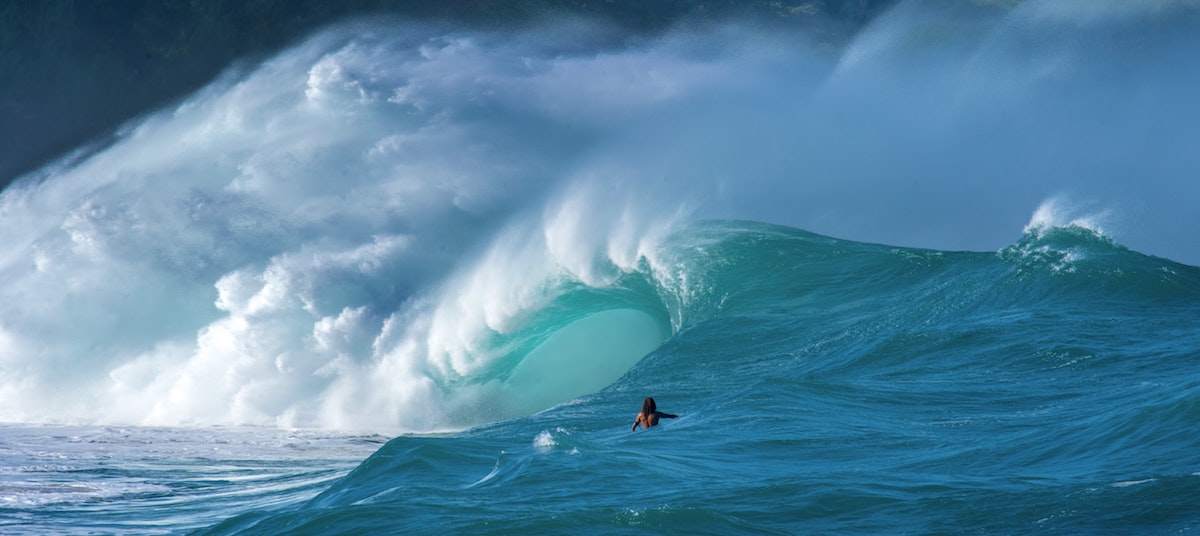 Waimea Bay is another legendary wave, and is whispered in the same breath as Pipeline along with the likes of Teahupoʻo (Tahiti) and Mavericks (Santa Cruz, CA). It is also well known for the Eddie Aikau Big Wave Invitational (aka "The Eddie") which as it sounds, is a big wave surfing tournament in honor of Eddie Aikau that only runs when the waves reach 30-feet (Hawaiian size) or more. The annual competition window for The Eddie is between December 1 and the last day of February, indicative of the best time of the year to be here for wave watching. That said, winter storms can appear at anytime between November through until late March, so be ready to swing by for a Waimea wave-check. This hot spot is even closer to Ke Iki Beach Bungalows than Banzai Pipeline, located just a 2-minute drive from our gate. You can also walk (15-20 minutes) or bike (5-minutes) but you will have to hug the highway once passed Pupukea Beach Park, so if doing so please proceed with caution.
Ke Iki Beach
When: All Year (nearly)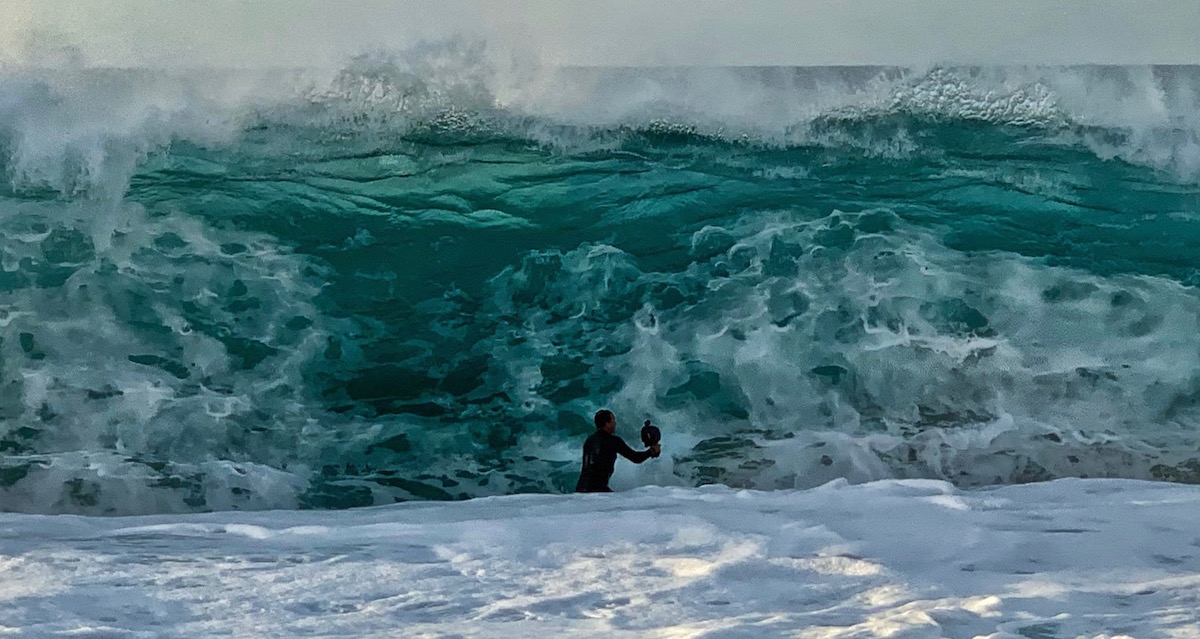 Known by many as the heaviest shore break wave on earth, "Ke Iki's" may not be as famous as Banzai Pipeline and Waimea Bay but this wave is one of the most awe-inspiring there is. It's for this reason that you'll regularly find the world's most renowned wave photographer Clark Little (pictured above) tucked into one of its heaving barrels. While November to March is the best time to watch this shore-breaker in action, it actually comes to life through much of the off-season too, making it the best all-year wave watching destination on the entire island. How far is it from the one of the top rated vacation rentals on the North Shore? It depends on how long it takes you to shuffle through the sand. That's right, the best wave watching spot on Oahu is in the front yard of Ke Iki Beach Bungalows. The waves beckon your attention through the day and serenade you to sleep at night. All you need to do – is call 808-638-8229 to book your stay. Until then, enjoy more from Ke Iki Beach below: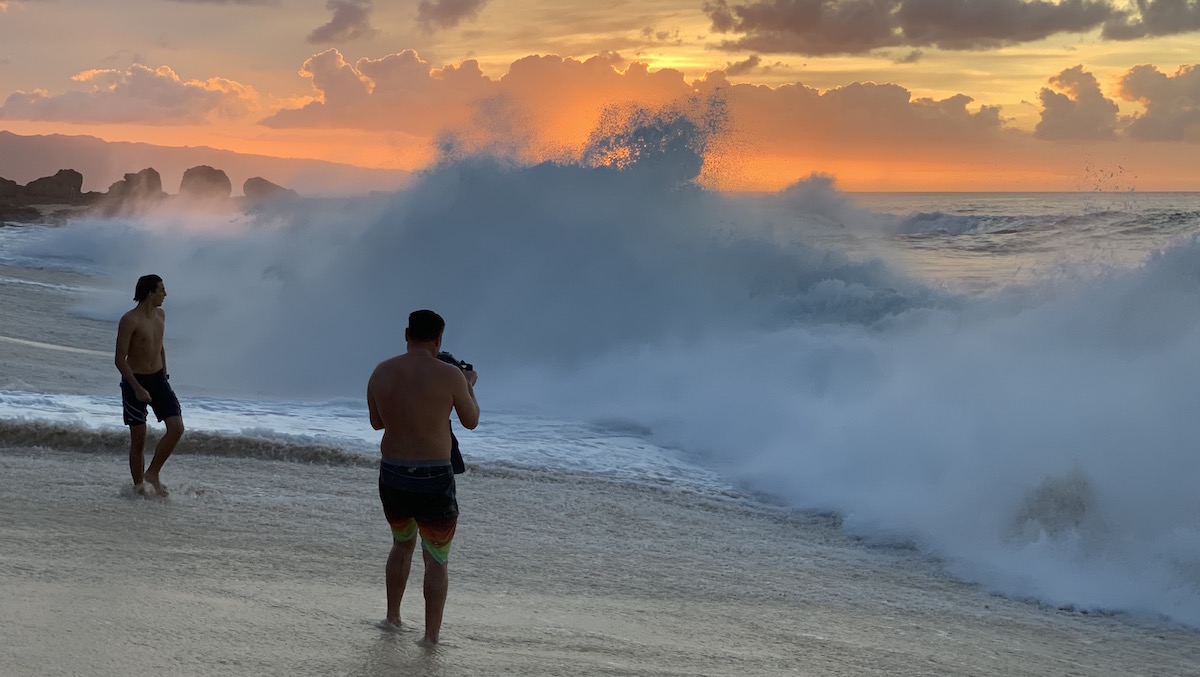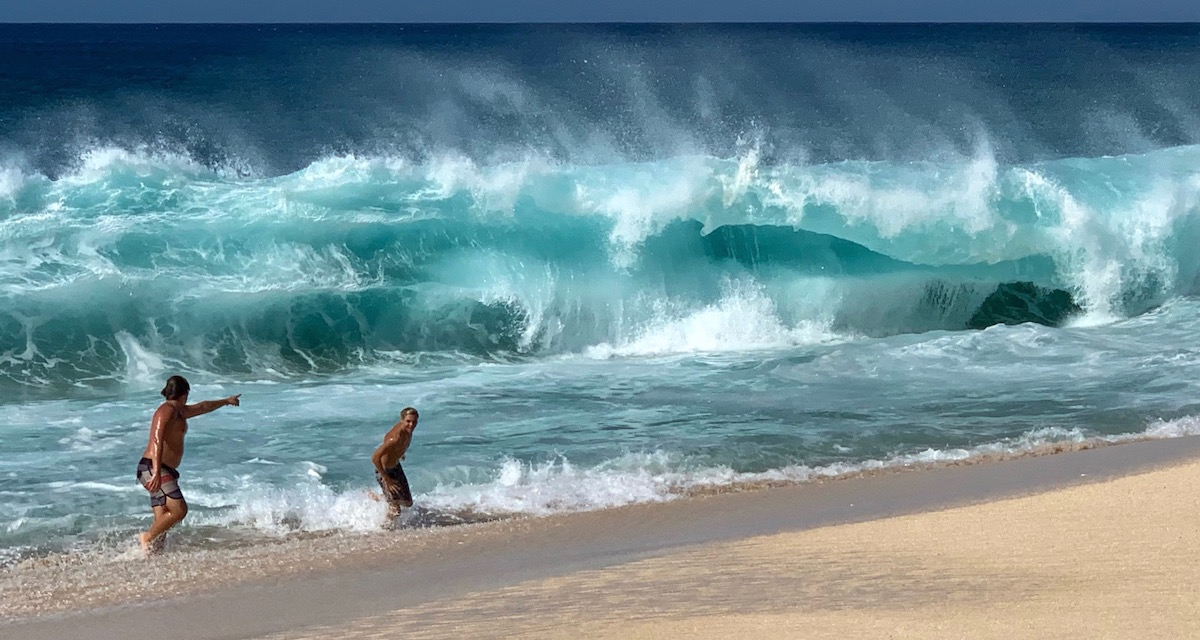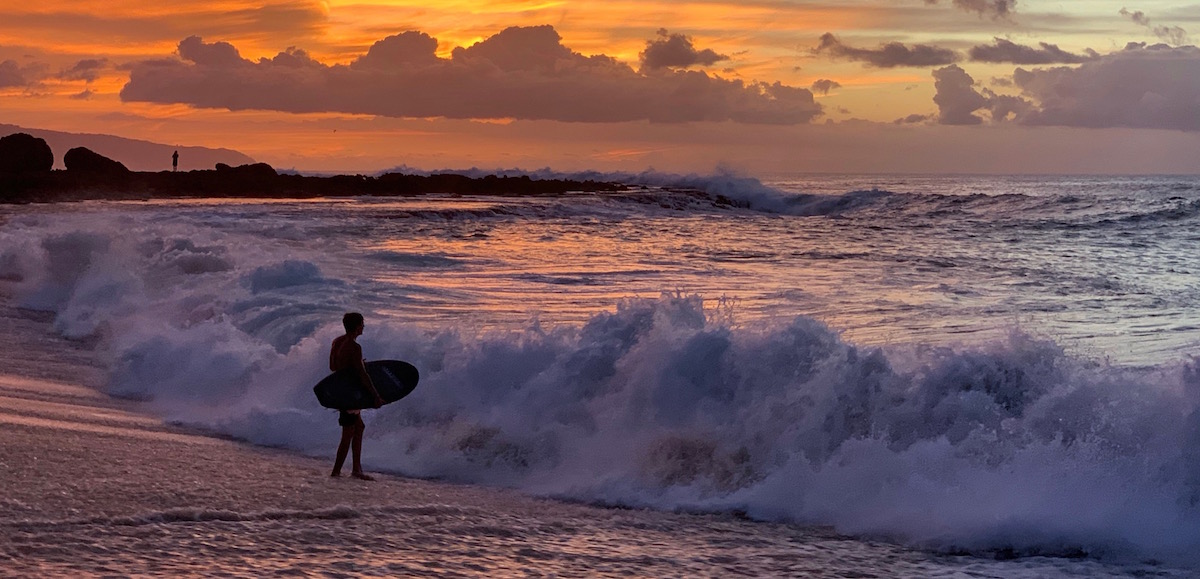 ~ ALOHA ~