One of the reasons visitors choose Ke Iki Beach Bungalows when staying on the North Shore is that our property provides immediate access to the best bike path on Oahu. From the moment you leave our gate you'll find the world famous pathway running parallel to Ke Iki Road. While you can certainly point your beach cruiser northeast, peddle, and have a blast it's good to have a little guidance. Below we take a look at five can't-miss (including one secret!) stops to check out along the way.
Top 5 Spots to Check Out When Biking the North Shore of Oahu from Ke Iki Beach Bungalows
---
Banzai Pipeline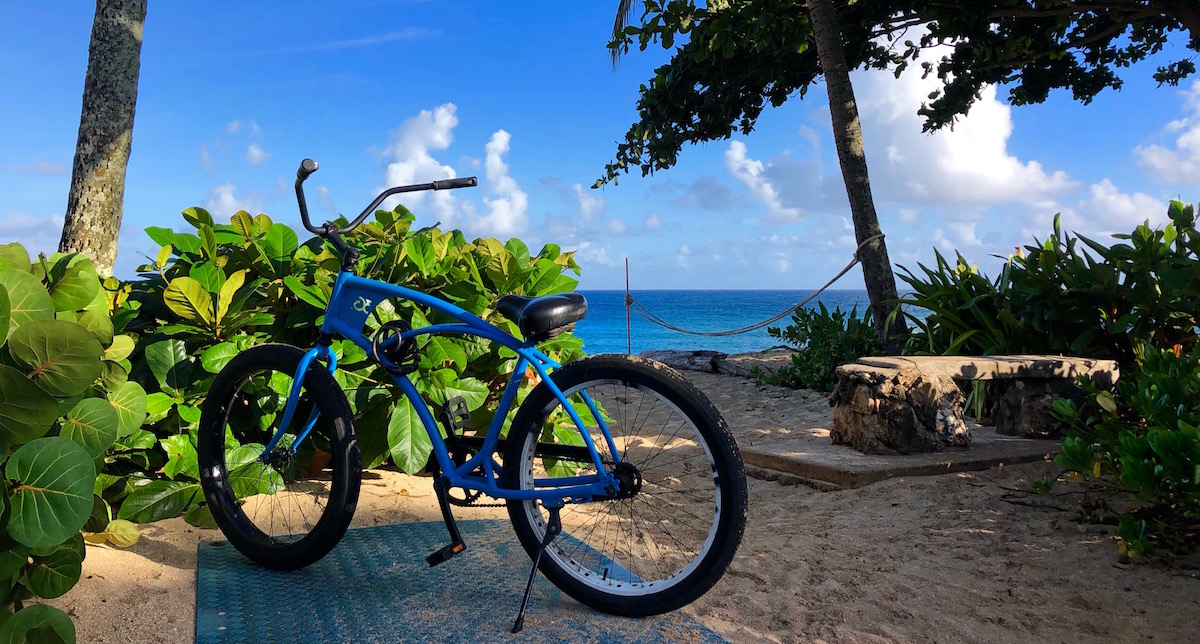 This one comes as no surprise, but it is the Banzai Pipeline which is truly the epicenter of the North Shore and the surfing world alike. Technically known as Ehukai Beach Park, this stop is found just 5-minutes away from Ke Iki Beach Bungalows. Follow the bike path northeast until it temporarily stops where Ke Iki Road turns into Kamehameha Highway. From this point you can safely hug the highway until your reach Ke Waena Road where you will take a left back onto the path and cruise until you find the beach park. Don't worry about missing it, as there is a parking lot full of surfboard roof racks!
The Sunrise Shack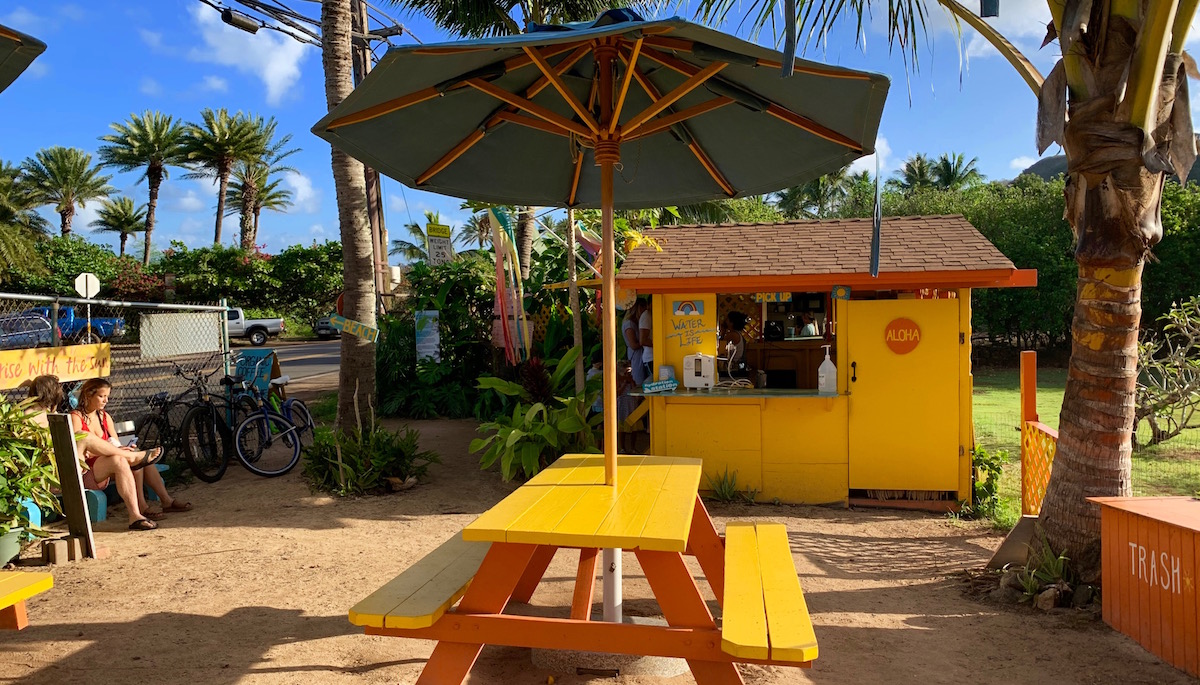 You'll need to energize/reenergize for your day of peddling, and The Sunrise Shack where you'll want to do it. Thankfully the original location (there are three on the island now) is located along this route, just passed Banzai Pipeline (above) prior to Sunset Beach (below). Follow these directions so that you don't miss this vibrant little roadside cafe. The Sunrise Shack is best known for their bullet coffee and superfood bowls, feeding you with the caffeine, antioxidants, and other nutrients needed to power your day. Take your time to enjoy your order while soaking up the mauka (mountainside) view and snap plenty of photos as this is indeed one of the most Instagrammable spots on this side of the island.
Sunset Beach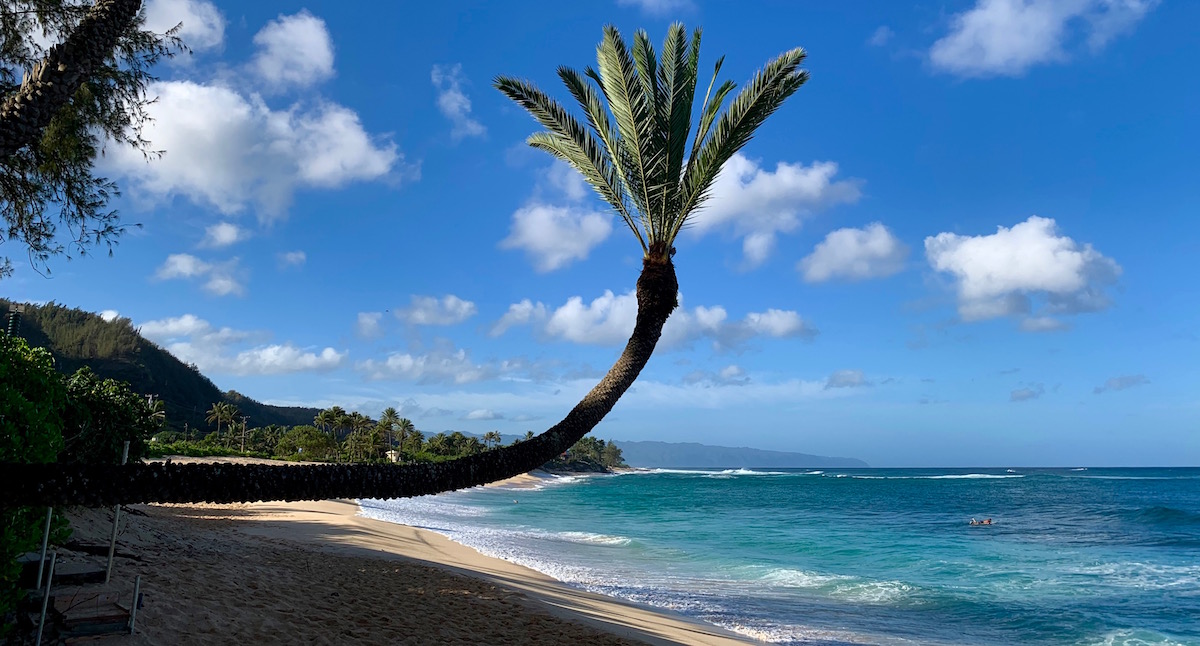 Also one of the most well-known surf spots on the planet, Sunset Beach is just 8-minutes northeast from Pipeline and found by following Ke Nui Road. Beyond big wave action in the winter, this stop is one of the most scenic on the North Shore. Slightly to the west of the beach park is a tropical oasis where criss-crossing palms (pictured below) give way to an impeccable view of the azure blue below the sloping sands. But the most photographed Sunset Beach feature is the leaning palm tree found along the shore. It's hidden by shrubs and trees from the bike path so you'll have to park your bike/s and walk down the sand to check it out – it's worth it!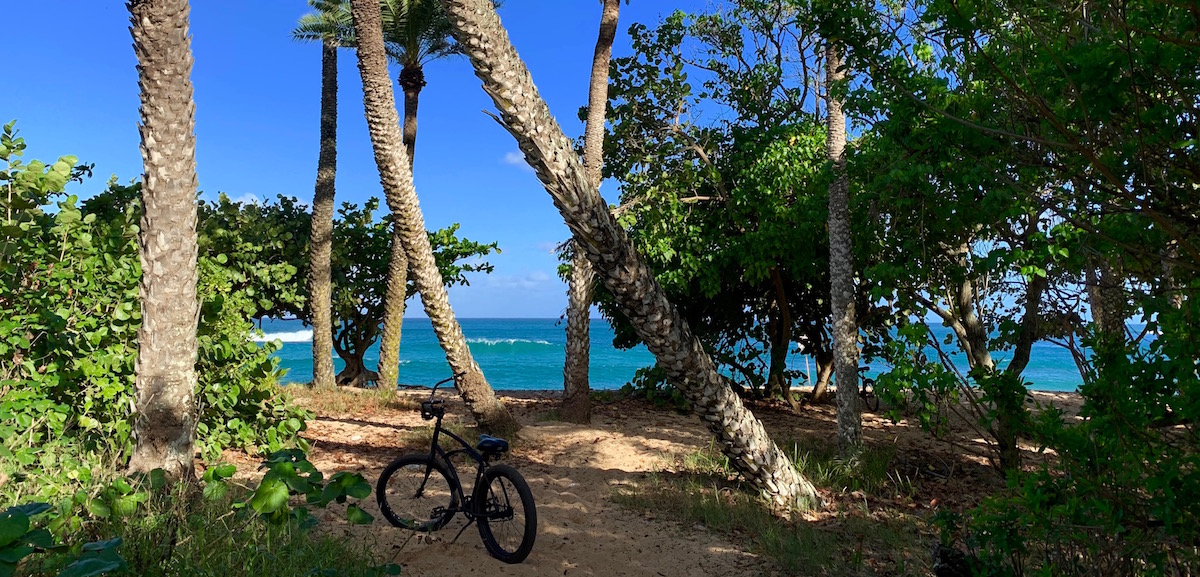 Ted's Bakery
After spending some time (and burning calories) at Sunset Beach it is time to treat yourself to some more Hawaiian fare from Ted's Bakery. Ted's Bakery is located just 3 minutes northeast from Sunset Beach, and is home to the haupia pie – the original coconut-chocolate cream pie. There is also a huge variety of other sweet tooth satisfying goodies behind the counter, along with beverages to bring with you for the remainder of your ride.
Kaunala Beach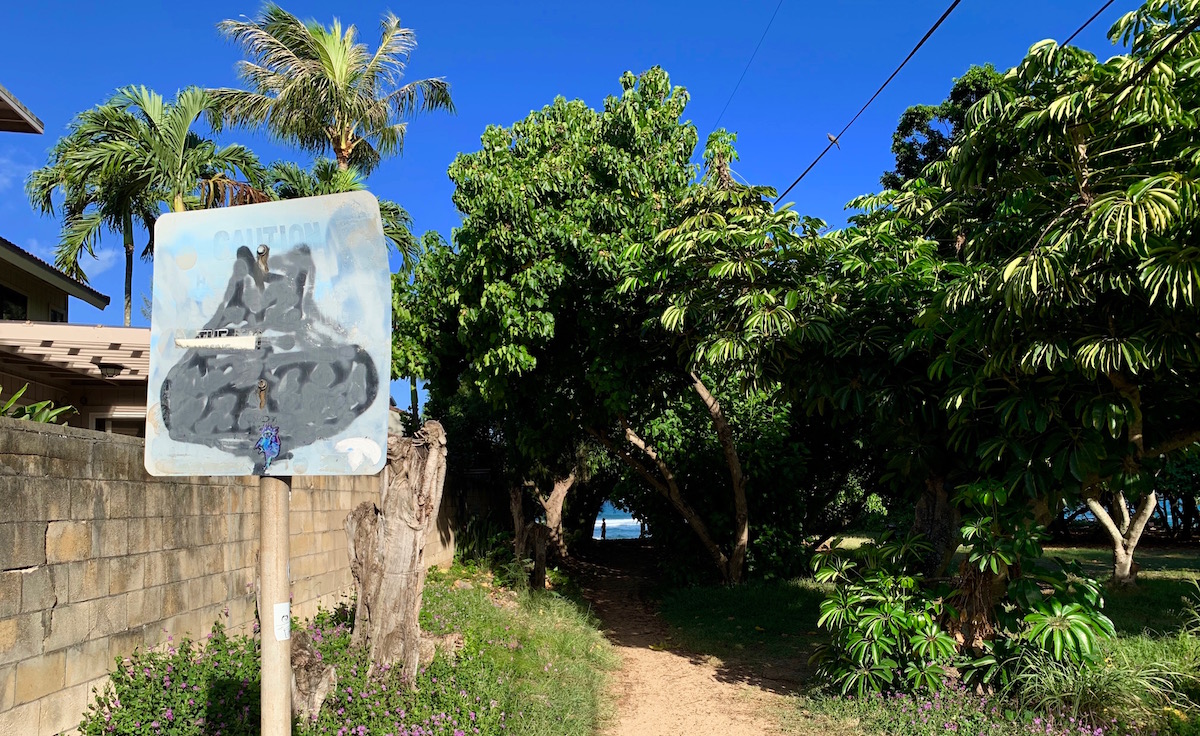 This is a real hidden gem, especially during the winter when there are limited places to swim amidst giant seasonal swells. The walking path to Kaunala is located less than 3 minutes from Sunset Beach (or 30-seconds from Ted's Bakery). Simply cruise on to Hoalua Street (still parallel to Kamehameha Hwy) until you hit a dead end at OOpuola Street and ride down the quaint residential road until you see a path. Walk your bike under the tree canopy and until you see the sea and veer right where you'll find uncrowded perfection. Lean your bikes into the sand, lay down your towels, and hop into the water for safe swimming and snorkeling. Another famous surf spot Velzyland (aka V-land) is a short sandy stroll from Kaunala Beach, so when you get the urge you can head on over to watch the wave-riders do their thing!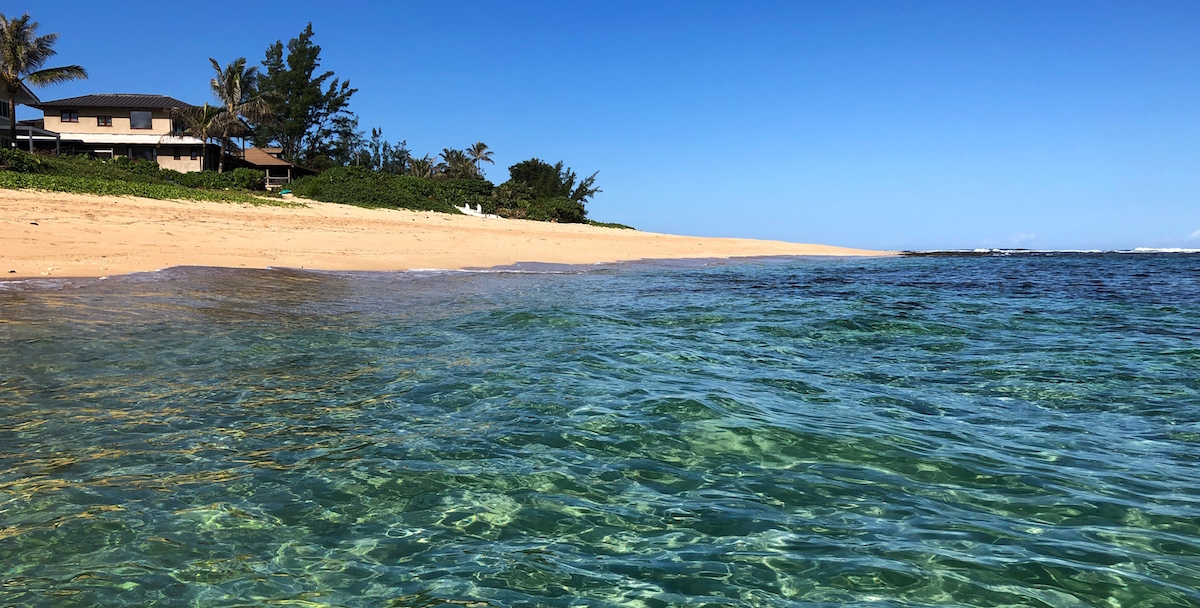 ---
Where to Get Your Bikes
Head on over to Shark's Cove. There you will find Seamaids Boutique which has a huge fleet of beach cruisers for rent. Tell them you're staying at Ke Iki Beach Bungalows and you'll score a deal on multiple day rentals.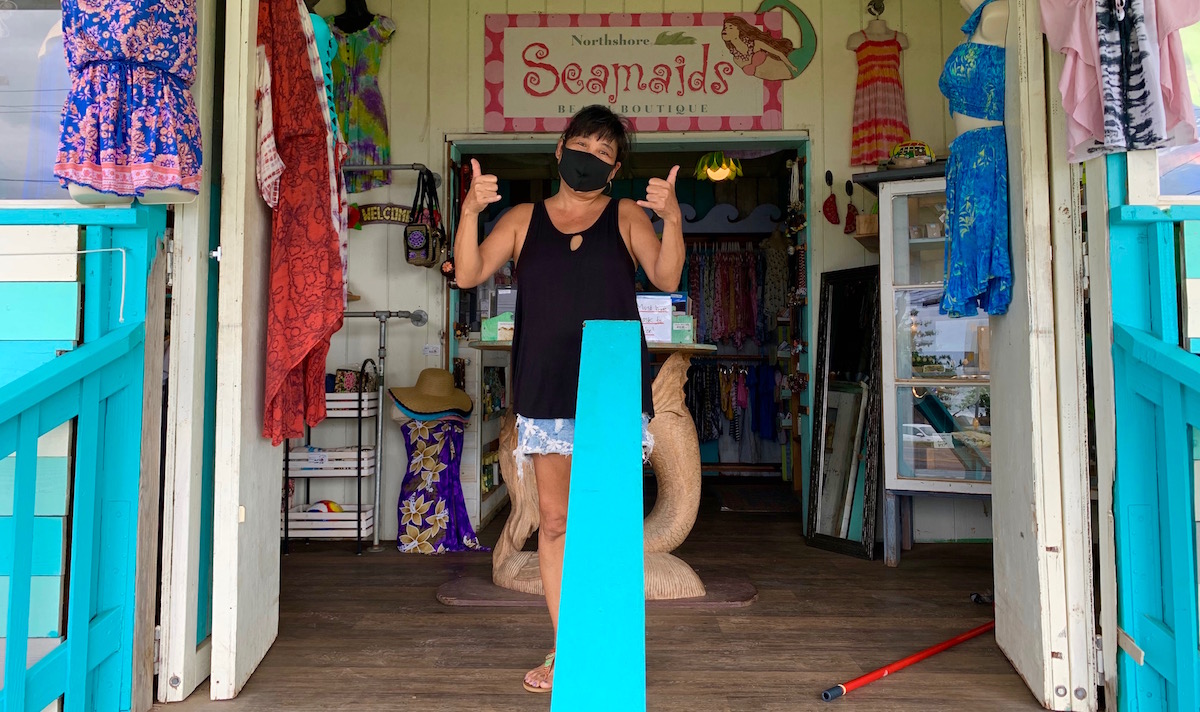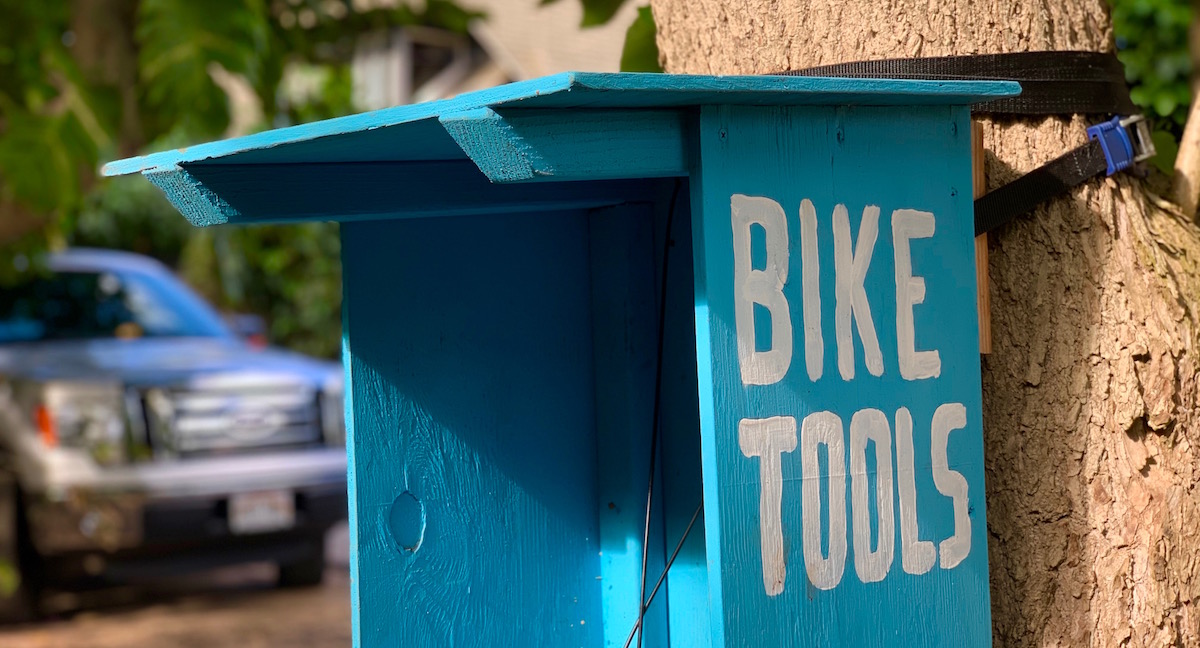 Gain access to one of the most enjoyable bike paths on the planet. Book your stay at Ke Iki Beach Bungalows where everything above (and beyond) awaits!
~ ALOHA ~