Ke Iki Beach Bungalows
Oceanside Bungalows on Oahu's Beautiful North Shore. Guests enjoy romantic sunsets on an acre and a half of palm-fringed beachfront land. All our beachfront bungalows have been fully remodeled in 2020 they all have beautiful ocean and sunset views. Ke Iki Beach Bungalows, a great place to relax and enjoy the beauty of this Hawaiian paradise. If you've been dreaming about getting away to paradise, Ke Iki Beach is waiting for you.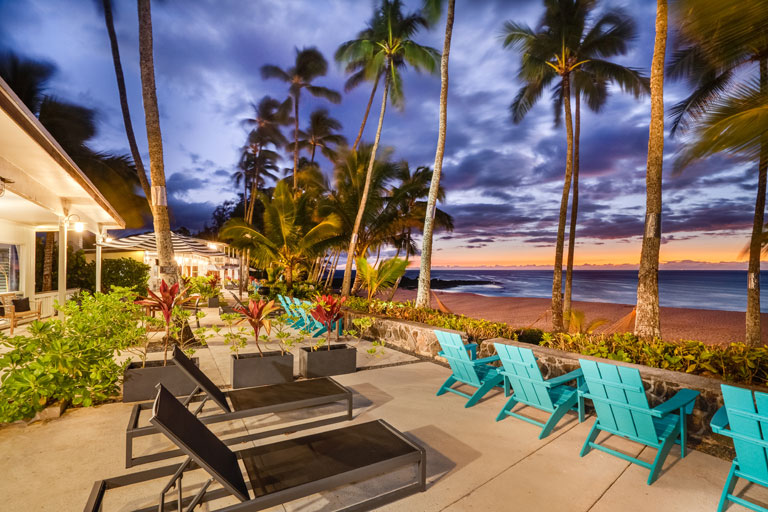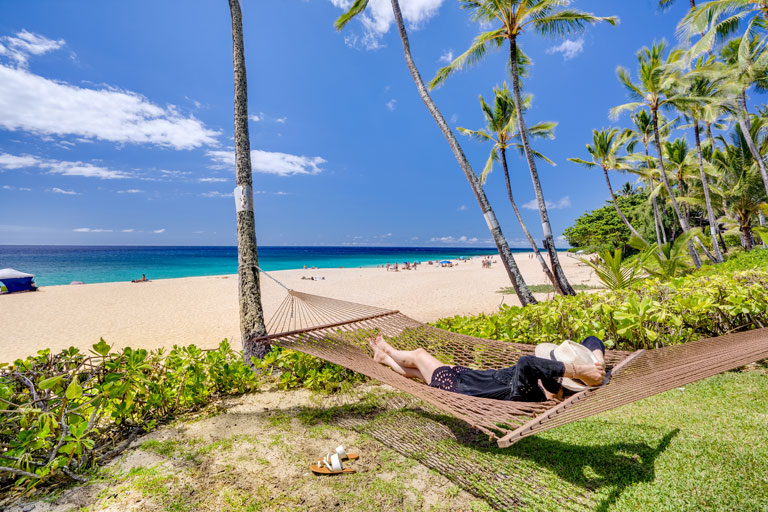 Ocean, Sand & Sun
Ke Iki Beach and Oahu's North Shore is less than an hour from famous Waikiki. During the summer you and the whole family can enjoy snorkeling, diving, swimming, sailing and sun bathing right outside your door.
Surf the North Shore of Oahu
Ke Iki Beach Bungalows are located right in the middle of the famous North Shore's seven mile miracle. During the winter Waimea Bay and the Banzai Pipeline are home to the largest surfable winter waves. Sunset Beach, only a few minutes way, is known as surfing's Mecca. The surf and scenery are amazing any time of the year.
nalu pū kī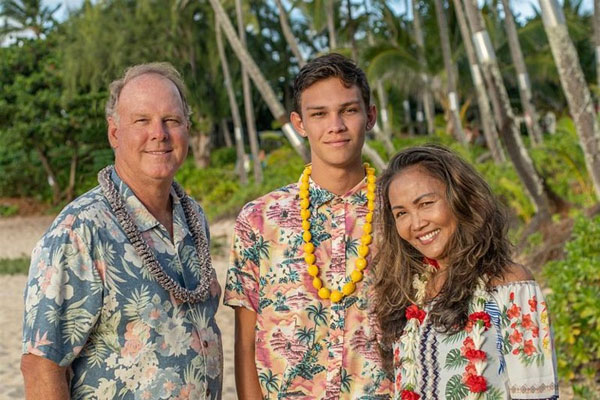 Aloha
Your Hosts, Greg Gerstenberger and Family, invite you to share the beauty and tranquility of Ke Iki Beach Bungalows., Greg, Annie and Reese will always greet you with Aloha.
/əˈlōˌhä/
Weddings
Enjoy your Hawaiian destination beach wedding at Ke Iki Beach.
Experience a barefoot ceremony on the beach with the privacy and beauty of Oahu's North Shore. The bungalows include beautiful lawns and spacious lanais and patios for entertaining, tents and dancing.
ho'olaule'a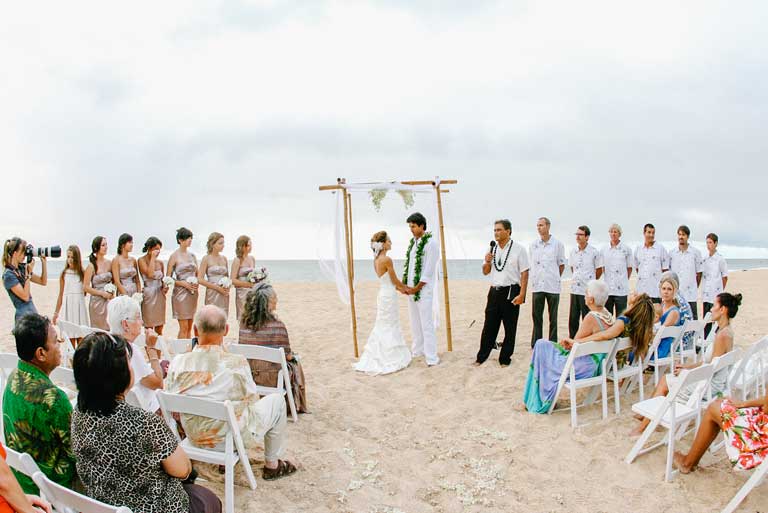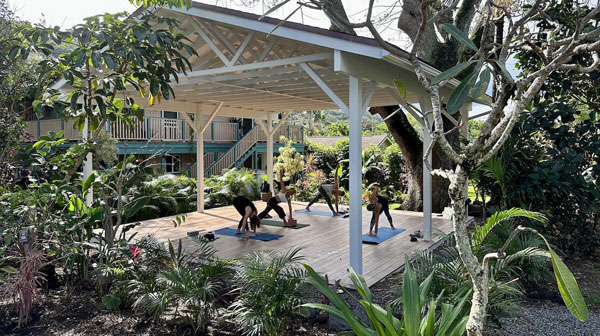 Free Guest Yoga
Ke Iki Beach features a spectacular covered outdoor yoga studio surrounded by tropical vegetation and the peaceful sound of ocean waves.
What our guests are saying
"What a stunning place! Right on the beach with access to the sand and surf on one side…and the best bike path in the world on the other side. Bring your own bike or rent one up the street and you can check all the surf spots from Waimea to Velzyland. Food trucks and Foodland are less than 1/2 a mile away. The full kitchen keeps it economical for families. And who doesn't love a barbecue at the beach. They provide weber grills and picnic tables. You can't go wrong at the Ke Iki Beach Bungalows. Greg and Annie are the best hosts…they've been there for 20 years so they know all the tips and tricks to make the most of the North Shore. Our family loved it! Definitely will do it again!"
"We wanted a no hassle spot for my husband to recover from hip replacement surgery and the North Shore and Ke'Iki Beach Bungalows did not disappoint. My fantasy was we would walk out of our bungalow a few steps to be on the beach and that is exactly what the KBB offers. The bungalows themselves were clean, well equipped and we were even able to continue watching a Netflix series on the large screen television! We booked at the last minute and Greg worked with that to assure us we had ocean side bungalows for the majority of the stay. I do recommend booking far in advance for your stay. You WANT the beach side bungalow!"
"Our family loves coming here. Perfect location on the beach and everything you need is in walking distance. Exquisite beach, beautiful garden, very clean and comfortable. Greg and his family are great hosts and we are already planning our next visit."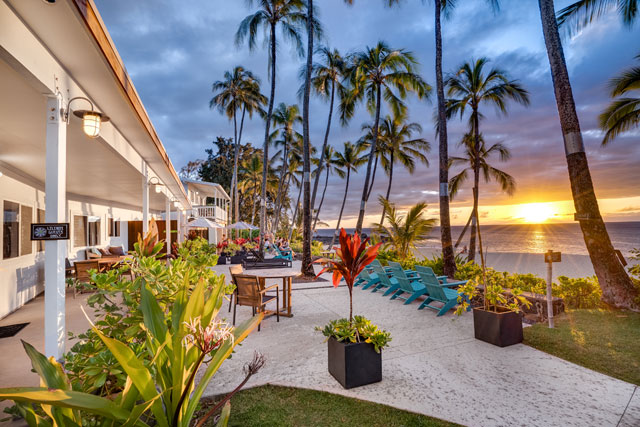 Spending time on the North Shore of Oahu provides a crash course in the hang-10 lifestyle. The North Shore is a little like going back in time.
Take a casual walk from the Bungalows sandy beach or bike path and check out one of America's Best Little Beach towns. Don't forget to stop by Ted's. Get it to go and enjoy a plate lunch special on the beach.
Ke Iki Beach Bungalows offer a unique lodging experience on Oahu. The private bungalows allow for unparalleled sunset views in a serene setting. Each unit has a kitchen and one or two bedrooms.
Celebrating 70 years of Aloha