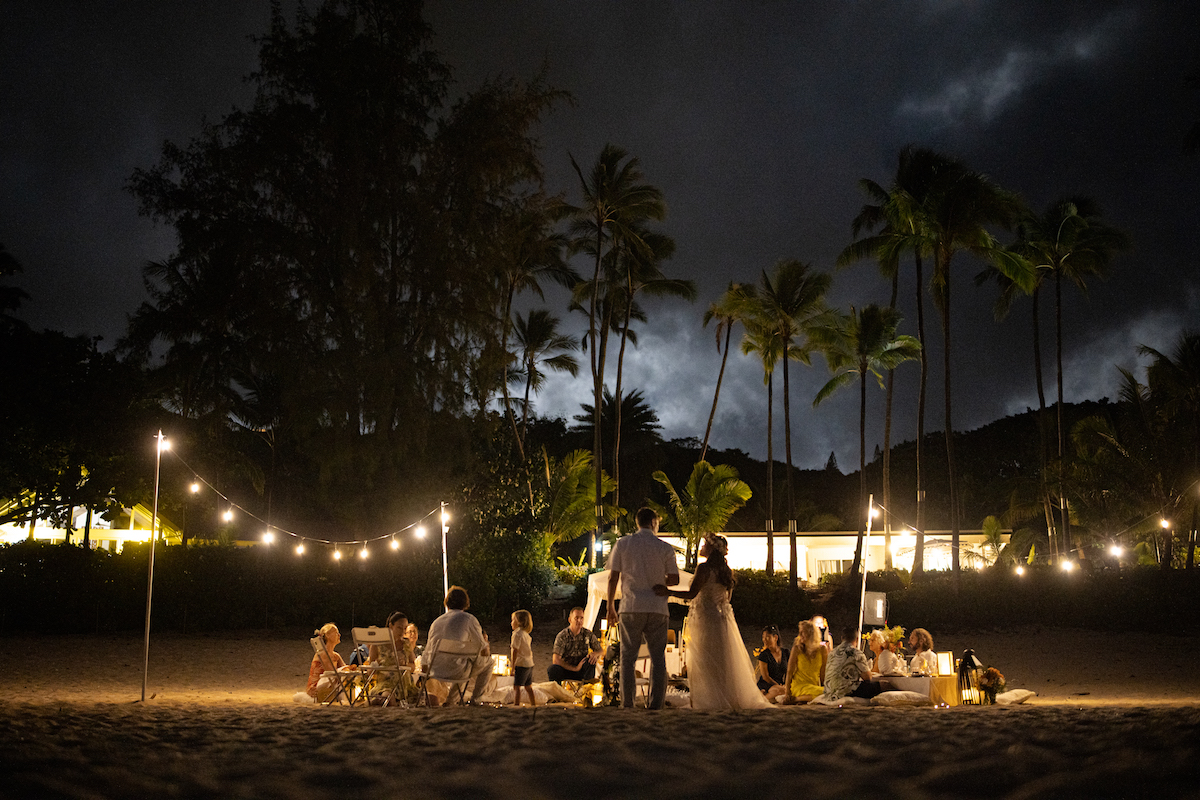 Ke Iki Beach Bungalows is a wonderful destination for celebrating an anniversary, and where to make a lifetime of memories with your ohana. But before any of these events unfold over the years, a union between devoted companions transpires – a wedding.
A wedding day is the genesis of generational celebrations to come, and as such a lot of thought goes into choosing a place that will honor enduring love. It must also be welcoming to friends, family, and loved ones, bringing them together in a setting that incites jovial conversation amidst fine dining, drinking, and dancing – even if barefoot in the sand. A wedding destination must be enchanting, dare we say fantastical, so where more appropriate than a Polynesian paradise that is affectionately known as The Gathering Place? The North Shore is the finest Oahu has to offer, and our oceanfront nook of the countryside is as paradisiacal as it gets. As a result, we have hosted a seemingly countless number of nuptials over the decades, and yet each feels as magical as the first.
We were recently honored to host the wedding of Andrea and Juha, local kama'aina who embraced Ke Iki Beach Bungalows as the place to begin their journey as kāne a wahine (husband and wife). It was an affair to remember, and we look forward to the beautiful couple's return as they celebrate anniversaries, birthdays, graduations, and more as their family (and love) continues to grow.
Below is a behind-the-scenes look at their special day.
(more…)