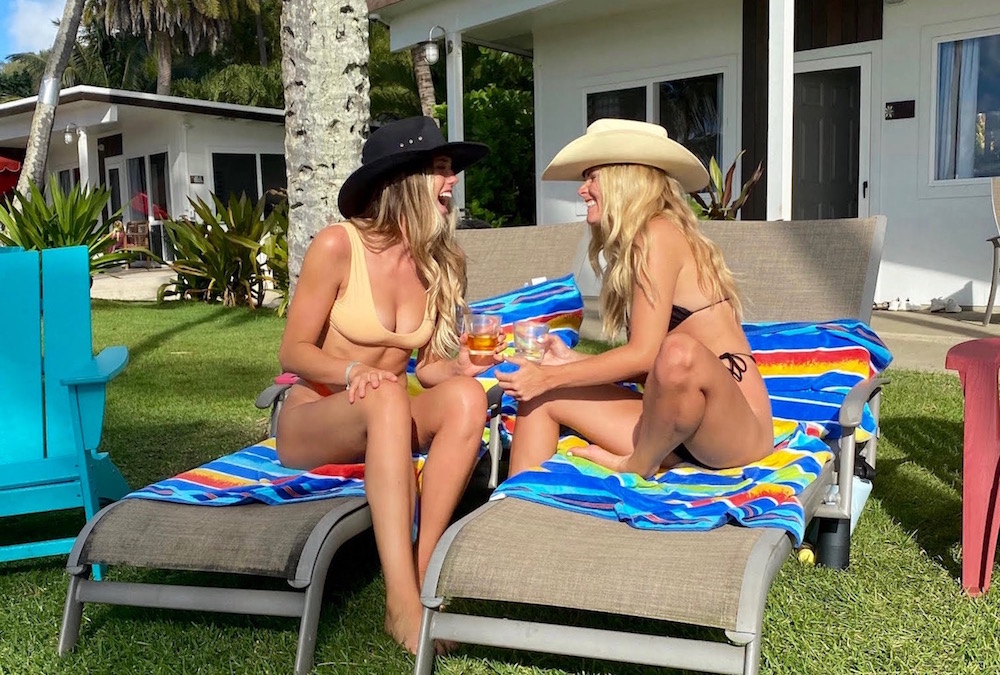 Every once in awhile we receive an email from a guest, accounting the wonderful time that they shared with their friends, family, and loved ones at Ke Iki Beach Bungalows. While we most certainly appreciate all of the reviews we receive via TripAdvisor (etc.) it's those special deliveries that pull at our heart strings. When we find that our property has helped bring households and extended family even closer together we remember why we got into this in the first place.
This week we opened a message from Sarah, a member of the Nimptsch family, who we were honored to host in the early spring of this year. Rather that summarize the narrative, we have chosen to simply leave her kind words right here. It is now an entry into the ever-growing time capsule of feedback that we have received from our cherished guests:
---
As long time lovers of Hawaii, we the Nimptsch family, have been making the trip to these special islands for over 40 years. We typically visit Maui, but after a homebound year, we were eager to try something different. We did not know that we were about to discover a place that we would call home for the rest of our lives.

I am Sarah, the youngest daughter of the Nimptcsh family. I proudly found Ke Iki Beach Bungalows online and pitched the idea to my parents. The room was booked that very day.

Driving through the rolling green valleys that mark the way towards the North Shore, our family was pleased to finally reach the gates of the place they had only seen through a computer screen. As soon as we stepped foot onto the lush property, we were greeted with open arms and warm smiles. This slice of paradise is even better than the pictures. It truly was love at first sight. The units are large, the space is freshly renovated, the view sublime, and privacy is not spared.

When our family was not tanning out back, we were walking along the beautiful beach. Napping to the sound of waves crashing became unavoidable. Making new friends on the property was also an easy way to spend the day. By the end of our stay, the family hosted a large Ohana-style BBQ with both new and old friends.

This will certainly not be the last time the Nimptsch family stays at Ke Iki Beach Bungalows. Thank you so much to the Ke Iki Ohana (Greg, Annie and Elan). We cannot wait to come back again next March!

~ With Love, Sunshine, and Aloha (Sarah Nimptsch)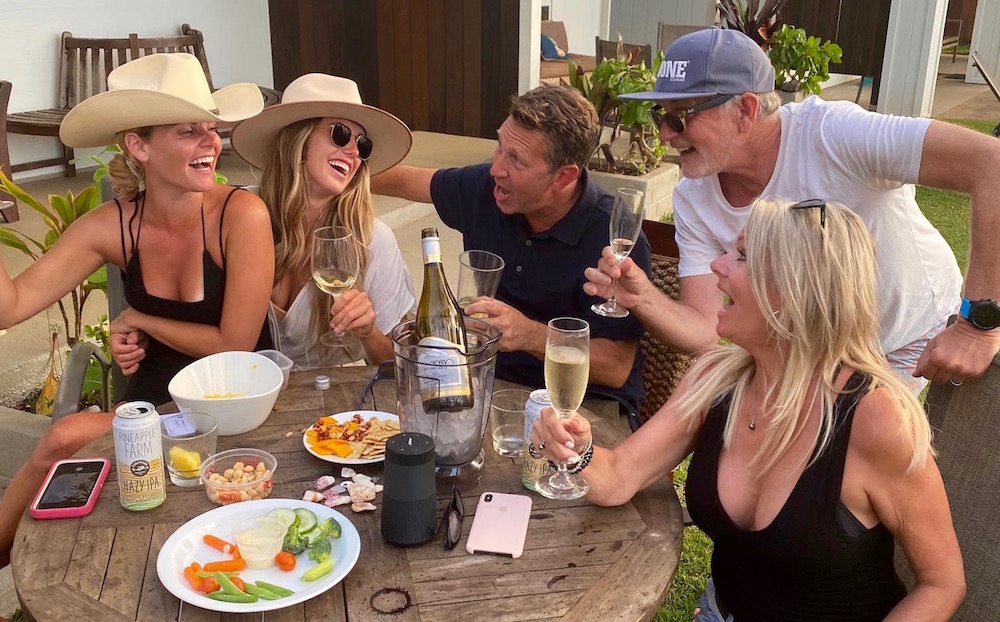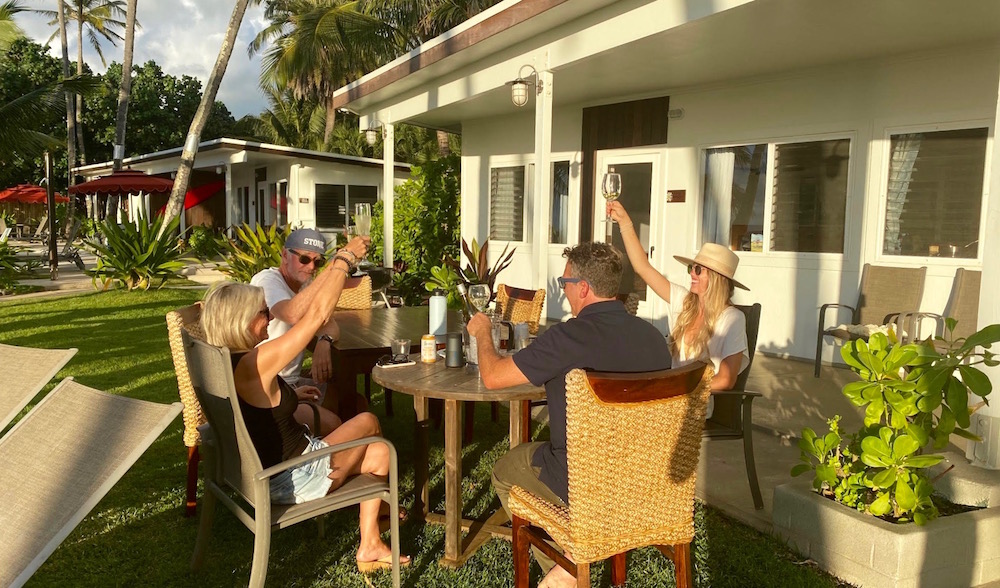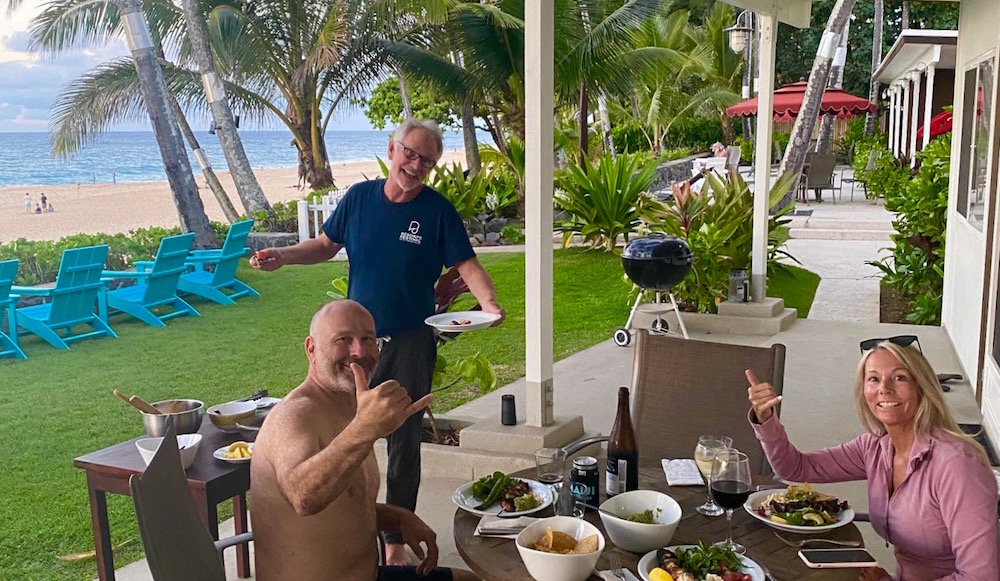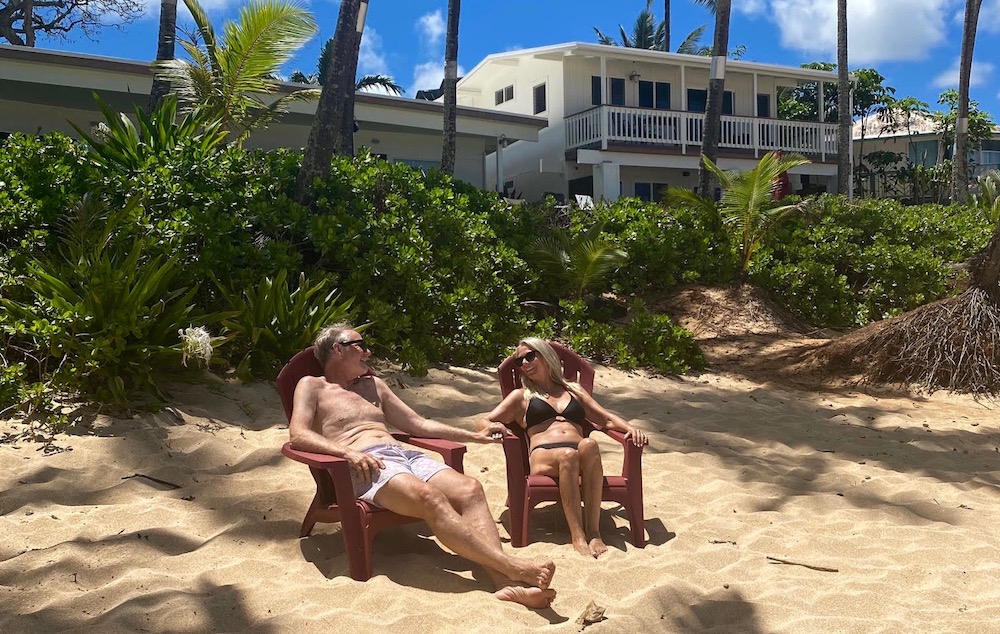 ---
We want to thank (Mahalo!) Sarah for her kind words, and the entire Nimptsch family for becoming a part of the Ke Iki Beach Bungalows Ohana. We look forward to seeing you again next year!
~ ALOHA ~