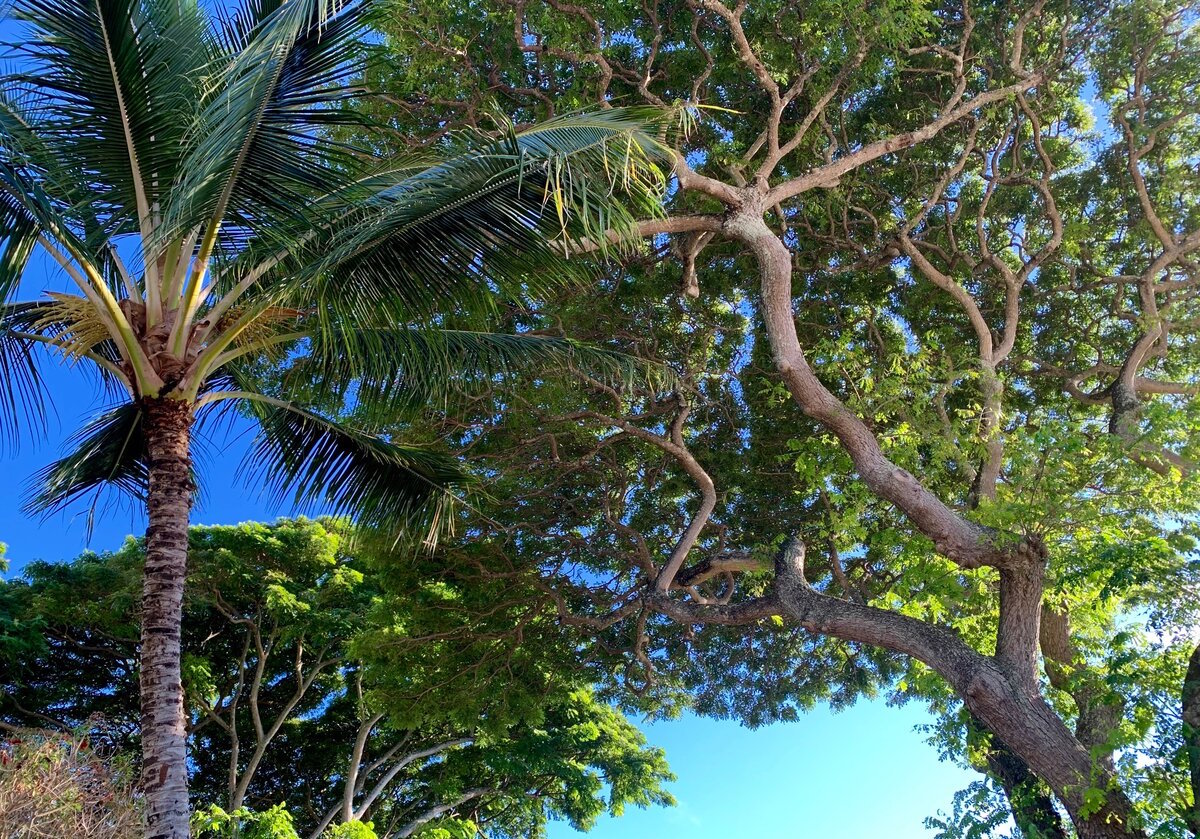 Our guests spend most of their leisure time peering out towards the sands of Ke Iki Beach. It's understandable. Who can resist the cyan tone of the ocean and a sky that changes as the sunrise gives way to the afternoon before descending into the sea? However, we encourage you to look up from time to time as you walk around the garden side of our property. Within its lush embrace sprouts the trunk of a magnificent Monkeypod tree that has lived here for over a century. It is what provides guests with a comforting canopy from the hot midday sun and tropical rain alike.
While native to Central and South America, the migrant Monkeypod has become as synonymous with Hawaiian island flora as the highly revered Koa tree. It may not be used as much as the latter to craft outrigger paddles nor picture frames that you find in Haleiwa galleries, but the Monkeypod is perhaps more important. Rumor has it that Mark Twain was the first to plant a Monkeypod tree on the Big Island back in 1866. Since then, the Monkeypod remains to be one of the most photographed subjects of the islands. To this day, its sturdy yet fibrous wood is also used to construct premium furnishings, decor, and has even been employed to make papyrus – a form of paper (so to speak) that has been leveraged for centuries to draft meaningful scripture.
But alas, we cannot overstate its importance in contributing to the aesthetic beauty of the North Shore.
Due to its shape and size, the Monkeypod's branches and leaves provide a natural awning, shielding other forms of vegetation from the elements. As a result, palms, hibiscus, plumeria, Ti, Birds of Paradise, and many other endemic and non-endemic forms of plant life are able to grow and sustain thanks to their great protector. You can actually credit our iconic Monkeypod for the fact we have more palm trees than any other property on the North Shore of Oahu. Zebra doves and other pollinators perch within its far reaching branches to sing sweet lullabies too. Consider the tree as a guardian of the island flora and fauna that thrive on the garden side of Ke Iki Beach Bungalows.
The next time you enter through our gates and make your way makai (towards the sea) remember to pause within the greenery and take a moment to enjoy the Monkeypod tree.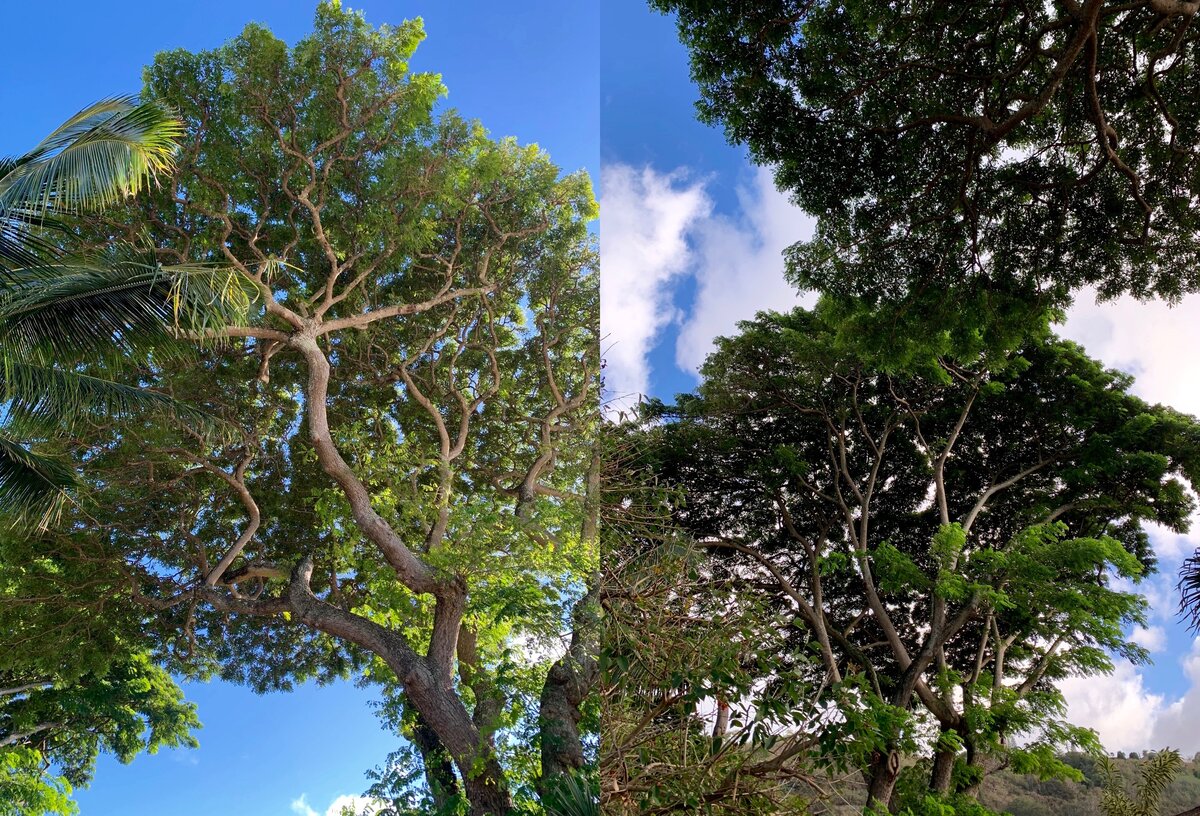 ~ ALOHA ~