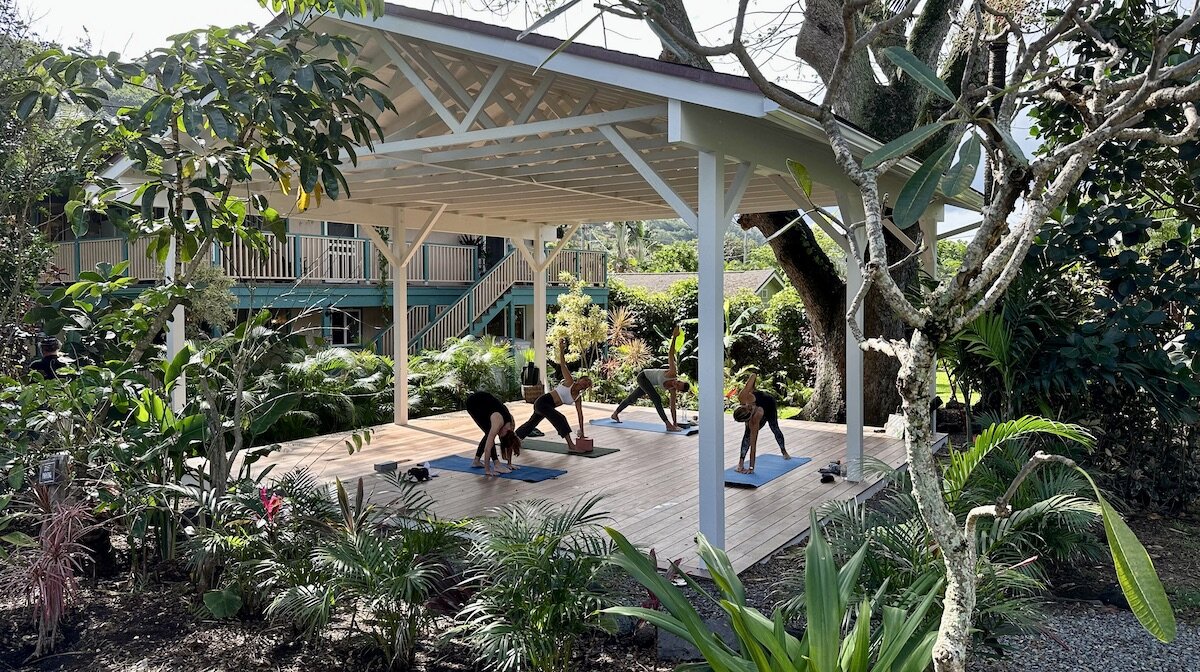 Members of the Ke Iki Beach Bungalows ohana (you!) who haven't stayed with us over the past year are in for a treat. What will you find? The patch of rock and vegetation that was once sandwiched between our Pikake and Heliconia bungalows has transformed into a tropical outdoor yoga studio.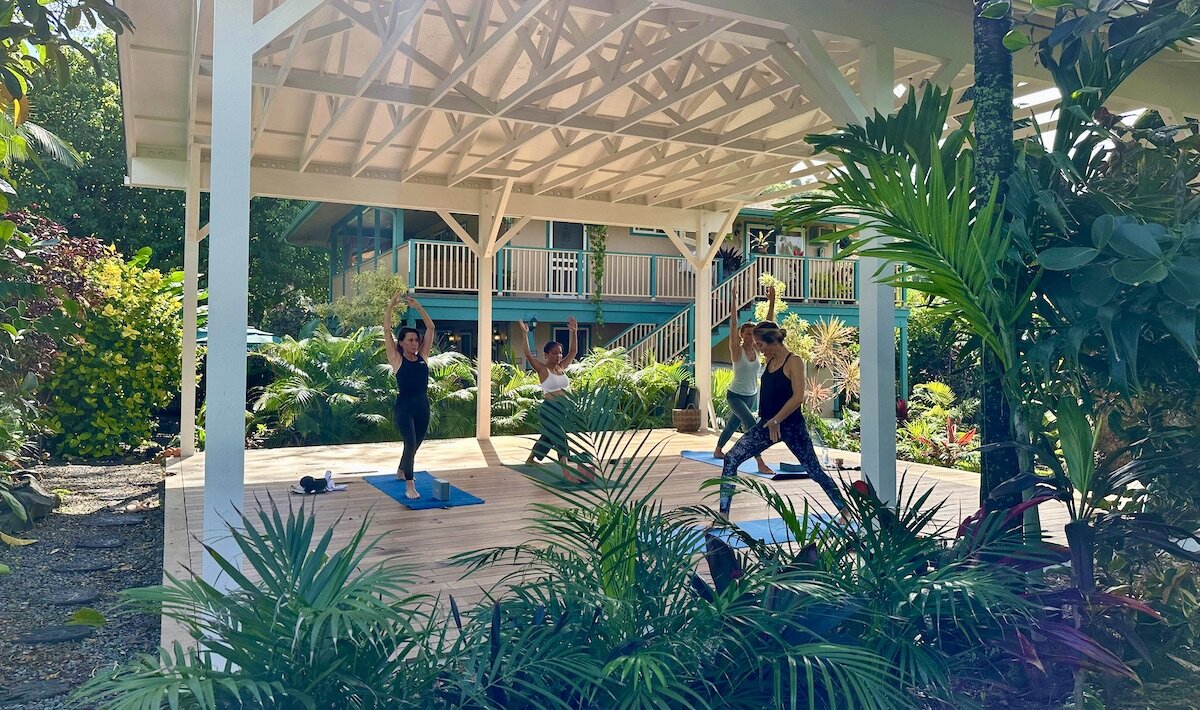 While the expansive space is open for guests to strike a pose when they see fit, we are also pleased to announce FREE yoga classes during your stay. Currently, we have classes scheduled for every Tuesday, Thursday and Saturday.
Now we know what you're thinking. Will KBB's beloved Greg Gerstenberger (property manager) be leading these classes? While we'd love to see Greg do a Downward Facing Dog, guests will be pleased to know that we've brought in a professional. Her name is Bonnie Delgado.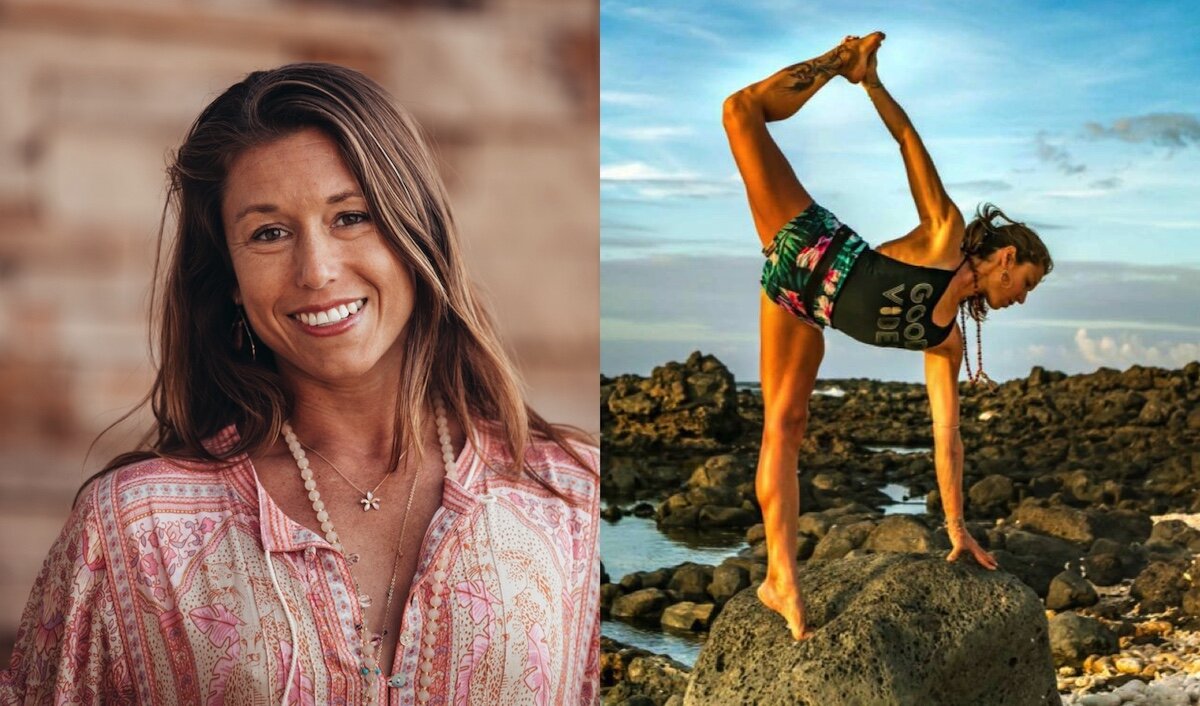 Bonnie Delgado comes from a dance background. She has studied and performed with the Boca Ballet Company, Miami City Ballet, and the Joffrey Ballet School. She lived and worked in New York City for 10 years, and graduated from NYU with a Dance & Fashion focus. Like many people dream of doing, Bonnie moved to Hawaii where she transitioned to yoga to complement her new surf lifestyle. Trained in CorePower Yoga, she opened and managed the CorePower Yoga studios in Kapolei and Kahala. She has taught yoga at UH West Oahu, and at the Four Seasons Ko Olina. She also specializes in yoga education for children in addition to Yin, Hot, and Yoga Sculpt. Moreover, Bonnie is 200 ERYT and 300 hr certified and is currently studying Functional Patterns. To this day, Bonnie teaches via her online platform called CorePower Yoga Live, but also teaches locally right here on the North Shore. She can now count Ke Iki Beach Bungalows yoga classes to her impressive and ever-growing resume.
Guests are encouraged pre-register for classes by completing this quick waiver. And check back soon for more information as we prepare to launch a yoga retreat!
---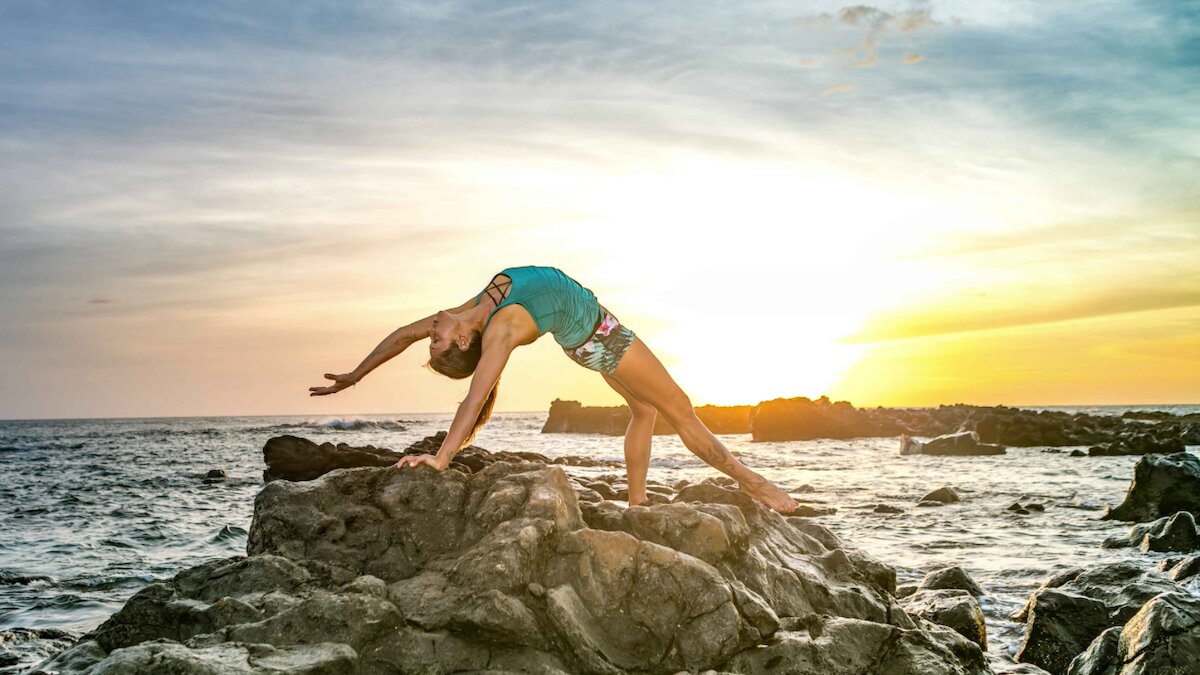 ~ ALOHA ~